OxTS Georeferencer and Boresight Tool
Georeference LiDAR and INS data
OxTS Georeferencer is a software tool to combine INS navigation data with raw LiDAR data to create a georeferenced 3D Pointcloud.
OxTS Georeferencer takes a file collected with a LiDAR scanner (synchronised in real-time with an OxTS inertial navigation system), a processed navigation trajectory file from the OxTS INS, and some required configuration files, to create a LAS pointcloud file that can be viewed in many 3rd party LiDAR software packages.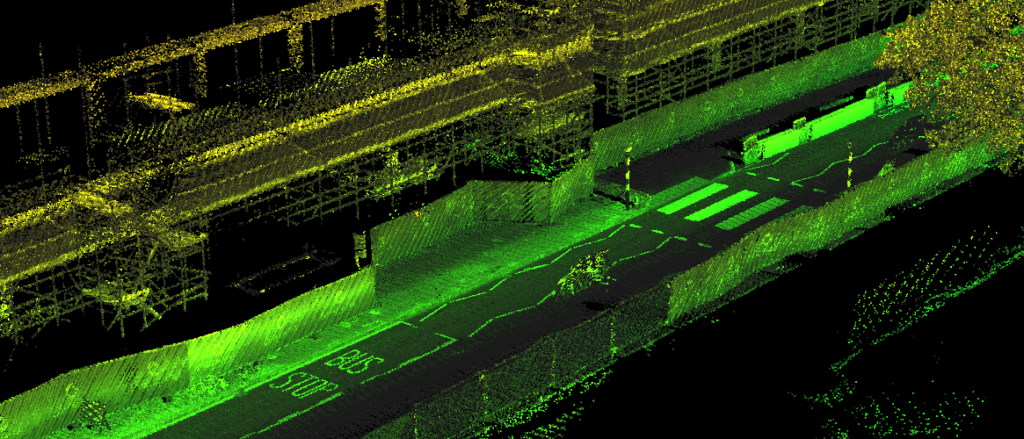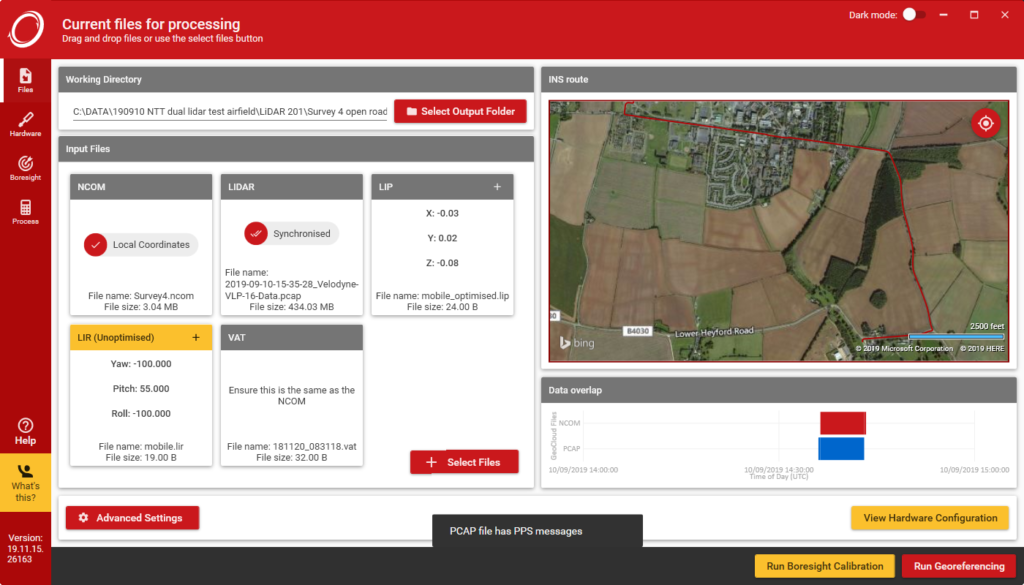 The boresight calibration feature helps system integrators and end users to start their work with confidence that their INS and LiDAR hardware has been installed precisely and accurately.
The software and sample data is offered free for testing purposes. Using the data you can go through the process of georeferencing a pointcloud and use the boresight calibration tool to practise setting up your survey.
OxTS Georeference Process Flow
OxTS Georeferencer's main function is to synchronise and fuse the OxTS INS and LiDAR data sets.
A LiDAR sensor can sense range to a target, but it has no internal knowledge of when or where it is, or where it has moved to since the last scan occurred. This is where the INS adds essential information:
Nanosecond accurate time (Survey grade GNSS receivers)
RTK/PPK accurate position (Survey grade GNSS receivers and tightly-coupled navigation engine)
Accurate heading, pitch, and roll (Survey grade IMU sensors)
Thanks to live accuracies being reported as well, the data can be intelligently filtered based on estimated position/orientation accuracy of the INS, allowing you to perform less clean-up of the data in post-processing.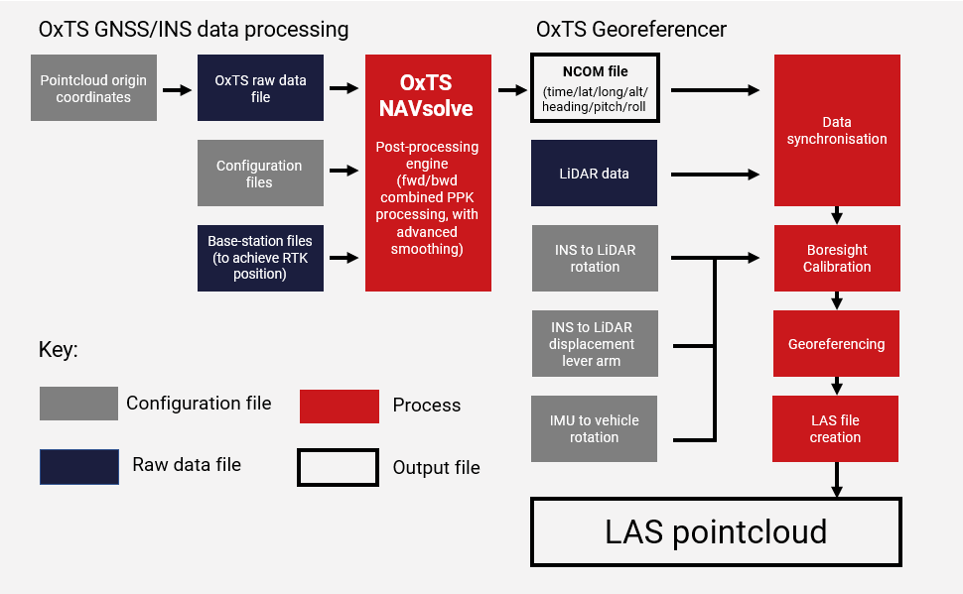 | Manufacturer | LiDAR Model | Required Software Version | Status |
| --- | --- | --- | --- |
| Velodyne | VLP-16 Puck / Puck Lite | 1.2 (21.0.15.0 / 20.1.15.34193) | Tested |
| Velodyne | VLP-32C / VLP-32MR | 1.2 (21.0.15.0) | Beta |
| Velodyne | Alpha Prime VLS128 | 1.2 (21.0.15.0) | Beta |
| Hesai | Pandar40P | 1.2 (21.0.15.0) | Tested |
| Ouster | All Gen2 (32, 64 & 128 versions of OS0, OS1 & OS2 sensors) | 1.2 (21.0.15.0) | Beta |
| Ouster | OS1-64 | 1.2 (21.0.15.0) | Tested |
If your LiDAR sensor is not on the list, contact us – the integration may already be in progress.